Ahead of its time? Infinite founder Chris Chaney on the state of esports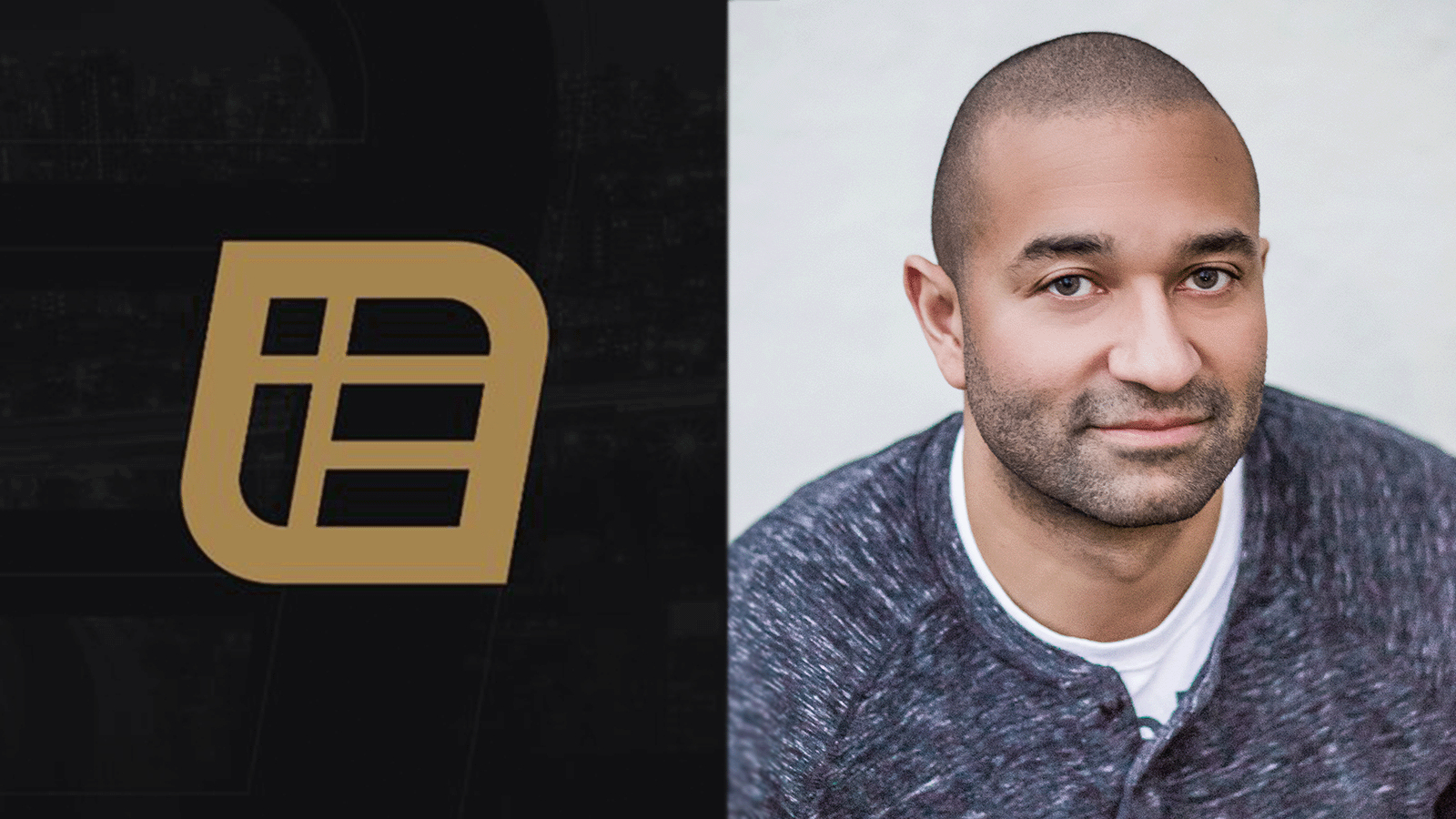 Infinite Esports and Entertainment
Something needs to change. We've learned over the past or year so, thanks to the influx of esports organizations going public, that millions of dollars are being lost each and every year. Some argue that this is a given considering the industry is nascent and developing, but I don't believe they can also argue that it's sustainable long-term. While organizations are struggling out how to effectively monetize competition, they're turning to merchandise, content, and the formation of entirely different ventures in an effort to generate substantial revenue and keep their businesses afloat.
Infinite Esports and Entertainment was launched in 2017 as a holding company for numerous esports and esports-adjacent brands, including OpTic Gaming. Founded by Texas Rangers co-owner Neil Leibman and entrepreneur Chris Chaney, Infinite approached the industry through a new lens with the ambition of running what would essentially be a self-sustaining ecosystem that it can control and monetize itself. Especially with hindsight, it seems like they were onto something.

Infinite Esports was approaching the business of competitive gaming in a different way than most. While it would still indulge in all of the standard practices — generating revenue from sponsors, merchandise sales, and content creation — it took to building an ecosystem around its biggest investment: OpTic Gaming.

Instead of relying on companies in the space, it either acquired or built its own version of everything it may have needed to survive and perhaps even thrive. Here's a list of companies that were under the Infinite umbrella:

Competitive brands: OpTic Gaming, OpTic LoL, Houston Outlaws, Obey Alliance, Team Allegiance

Events management: NGAGE Esports
Grassroots initiative: GG Esports Academy
Merchandise: Third Label, Sector Six
Partnerships: Triggerfish
Performance: Innovative Performance Institute
Production studio: No Scope Media
Venue: Esports Stadium Arlington
While nobody could have reliably predicted how the industry has shifted and evolved over the past few years, especially following the flood of venture capital, it appears to me that Infinite Esports would have been set up well for whatever laid ahead of it... had it have survived. We'll get to that soon.
"Sponsorships have always been, and will most likely continue to be, a significant revenue stream for most 'traditional' esports organizations," Chaney told Hitmarker. "For most, merchandise hasn't picked up in the way many of us thought it would, media rights revenue hasn't picked up in the way we thought they would, and some of these ancillary revenue streams — blockchain, NFTs, fan tokens, ad revenue on YouTube, consumer products, and league distributions — have generally been small and limited.
"Not being able to unlock other significant revenue streams does hold the industry back. Where is the in-game monetization? Where are the millions of OpTic Gaming skins that could be sold in Call of Duty, VALORANT, and every game that's out there — even non-esports titles? Being so reliant on sponsorships is a tricky proposition so as an organization you have to try to diversify away from that: you launch a restaurant business like FaZe Clan, a fan token like OG, a game studio like 100 Thieves, and even other companies like we did that have their own identities and leadership."

So where is Infinite Esports and Entertainment today? Immortals Gaming Club acquired it in mid-2019 at a reported enterprise value of $100M, perhaps a sign that the business had been successful. Prior to the sale, Infinite appeared to become a battleground between the original OpTic Gaming members and their new colleagues and ownership. It was never objectively clear as to what the problems were so it's hard to get into the nitty-gritty but what is clear is that it wasn't a lack of success from the company's business model that caused the rift and eventual sale.
"There were a lot of things that happened, a lot of challenges we faced," said Chaney, the former President of Infinite. "There was definitely an unnecessary 'old' versus 'new' divide, if you look at 'new OpTic' today it looks very different from the 'old OpTic' in my mind. Yes, some of the names are still the same — including, most importantly, Hector and Scump — but clearly the community is embracing and supporting a lot of the new people that have become part of the organization, both on the business side and creator side.
"We were quickly dismissed, partly because we made some mistakes, but I wonder whether we were given a fair chance. Looking at it now, there wasn't an opportunity to really build this for the long-term and we all had multi-year aspirations. We wanted to achieve a lot in a very short period of time, we looked to move fast and perhaps we moved too fast. From an OpTic Gaming perspective, we probably should have taken more time to listen to the fans, work with the content creators, and really establish that rapport. With moving fast comes mistakes and we didn't invest enough in building trust."
Recommended reading → Envy brand retired as focus switches to OpTic Gaming
Despite its existence being short-lived, Infinite Esports and Entertainment arguably created a blueprint that a handful of other holding companies in the industry are working towards to some degree. Diversification is a necessity unless there's a bottomless well of money and, as the current economic climate and the recent downturn in venture capital in esports show, that's not the case in the slightest.
Many organizations now have a talent agency arm, most are trying to produce clothing that can be seen more as apparel than low-effort merchandise, and some are even building venues of their own. Organizations that rely solely on revenues from competition are a dying breed.

"I think we were right! Our concept was right, though there were some challenges on the execution side," Chaney added.
Let's move on to the current state of the esports industry, though with the lens of Infinite's approach still applied. Who does Chaney see as those that are continuing to fly the flag for the approach that he and his team took?
"ReKTGlobal is one, OverActive Media is another, and perhaps in some ways Enthusiast Gaming but I think they're different," he said. "The first two are the most similar. Team Liquid also bears some similarities with at least three businesses under their umbrella: 1UP Studios, its own influencer management agency in Liquid Media, and Liquipedia. At this point, it feels like all esports organizations have at least one or two businesses that are not directly driven by their teams and players competing."

For context, ReKTGlobal (which was recently acquired for $470M) not only owns Rogue and London Royal Ravens — two team brands — but also media agency FullCube, content creation company Greenlit Content, and talent management agency TalentX.
Recommended reading → How esports organizations performed financially in 2021
A major part of Infinite's strategy was having specific team brands for particular games and regions. This approach is quite rare today, with Immortals Gaming Club (with American brand Immortals, Brazilian brand MIBR, and Overwatch team Los Angeles Valiant) perhaps serving as the prime example. You're more likely to see a singular brand with a variety of social channels divided up by game and region instead. Chaney's vision for the ideal setup has evolved since the inception of Infinite, however.

"Today has a different answer to four or five years ago," he told Hitmarker. "Today, I would say it's best to have one super-brand versus game-specific or region-specific brands. Asia may be an exception as the market can be very fragmented, particularly in places like Southeast Asia. I still don't think it makes sense to have one super-brand in all games because there is still a concern about watering down your audience.
"You can look at it more like the college sports model. In Texas, there are the Longhorns that are known primarily for American football but they also have Longhorns basketball, Longhorns volleyball, Longhorns wrestling, and so on. They're all under one umbrella but the football team generates most of the revenues and they're what most people think of when they think of University of Texas athletics. I think that's the idea for esports that you'd pursue today."
What about franchised leagues? It appeared that Activision Blizzard was adamant that if an organization was to invest in a spot in either its Call of Duty League or Overwatch League then it would be required to have a geolocated and brand-new brand. This was until OpTic Gaming Los Angeles, under the ownership of Immortals Gaming Club at the time, was announced for the new-look CoD competition. Maybe the key is to utilize a popular brand which a rich legacy after all?
"I'd keep all the franchised brands under one umbrella as well, pushing back against Call of Duty and Overwatch. You could still have an OpTic Brasil, right, because it's still OpTic but it's your Brazilian strategy. You can still figure out something local that makes sense for the organization."

It seems like practically every organization wants to be global. It makes sense, if you're selling a product then you want it to be desirable and available for the widest possible audience. Why tailor your digital-first brand to just the United Kingdom, for example, when there are millions upon millions of others you could attempt to win over in North America, Asia, and other regions? The Infinite Founder believes that being 'glocal' — a hybrid of both local and global — is where the true returns will be made.
"I am a huge believer in having a strong local footing, that becomes the backstop of your organization. In the West, I think it's critically important to have a part-local identity and OpTic has achieved a Texas identity," he explained.
"The local market you're targeting has to be exciting and big enough. As much as I do believe U.S. markets like Nashville and Kansas City are great, for example, they're probably not big enough to support an organization that has local, but truly global, ambitions. You can be local and do very well, that's fine, but to be local and have global ambitions you need to be in a somewhat globally recognised market."
While having a change of heart with regards to some aspects of Infinite Esports and Entertainment's strategy and structure, Chaney still believes that they were onto something. The way that organizations are evolving, and having thought about this then-innovative approach for some years now, it's hard for me to disagree.
That said, it'd be hard to make any business model work if the company is weighed down by astronomical executive salaries, paying player salaries that are nigh-on impossible to generate a return on, and unimaginative strategies that separate it from competitors. Something needs to change.