Mike Sepso details the successful journey of Esports Engine
Updated
A lot of esports media tends to focus on teams winning championships and exposing negative behaviour from individuals and companies. They both serve a purpose, but so too do success stories. In a nascent industry that's largely failed to convert an influx of venture capital investment into sustainability, never mind profitability, it's important to highlight those that manage to make it happen.
The engine of esports: A major player came to market just before major disruption hit.
Esports Engine is part of the Vindex ecosystem and is comprised of much of the former MLG team — an iconic competitive gaming brand that was acquired by Activision Blizzard for a reported $46M in 2015. It brings esports events and products to life.
Many members of the MLG team had stints at the Call of Duty and Overwatch publisher following the acquisition but reunited under new brands, Vindex and Esports Engine, in October 2019.
Just a handful of months later, esports was disrupted by the global health situation and subsequent lockdowns. The pandemic affected most of the world but competitive gaming largely pivoted online in an attempt to keep things flowing as stakeholders, competitors, and fans expect.
This was a regression for esports, however, and the majority of companies weren't prepared for such drastic and costly changes.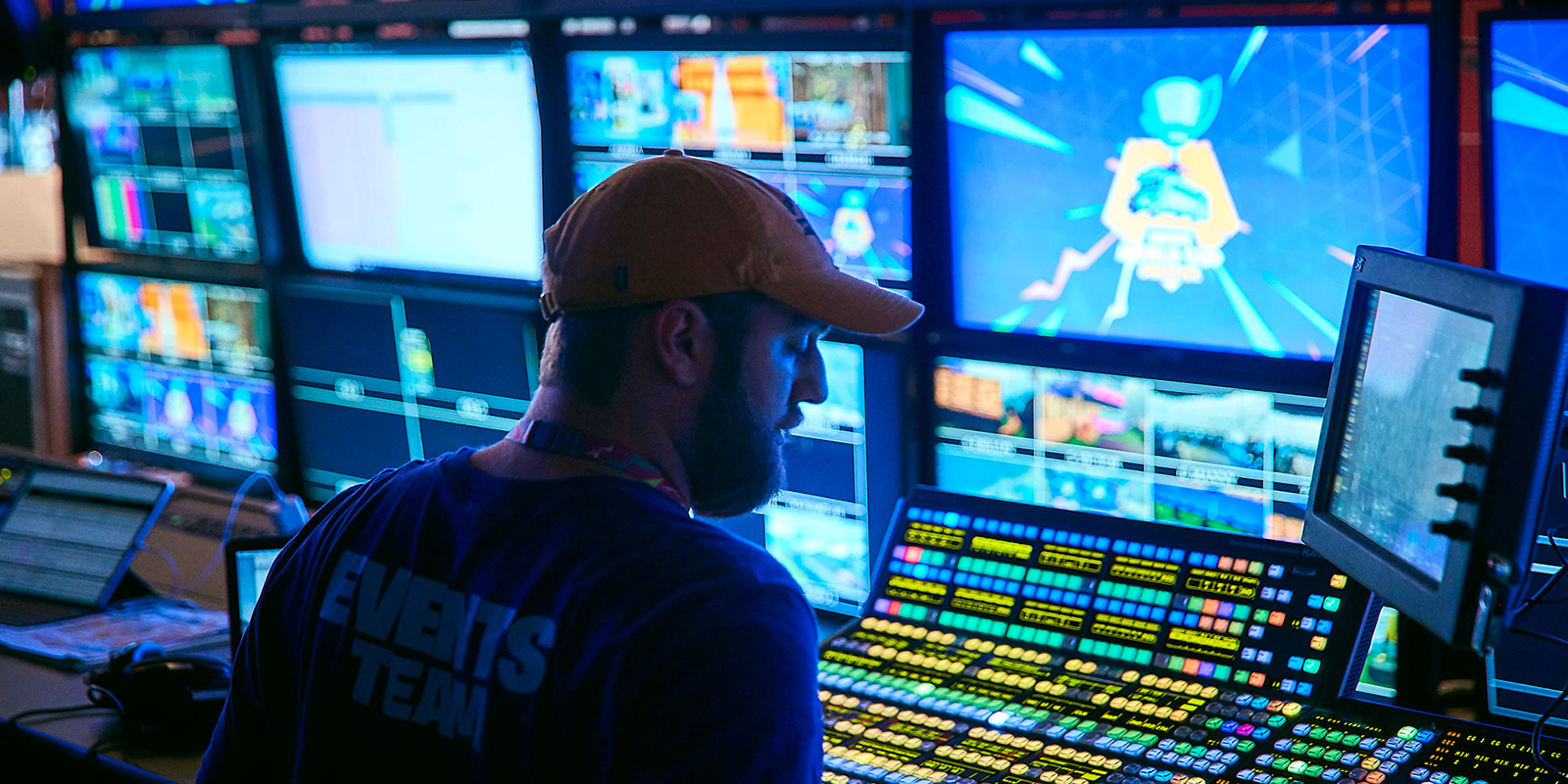 The head start: Not every company gets going with an arsenal at its disposal.
"When we launched Vindex and Esports Engine, we had the former MLG team that came out of Activision Blizzard in Columbus and we acquired NGE," Vindex CEO Mike Sepso told Hitmarker. "NGE had just done the Fortnite World Cup, Esports Engine had just started getting customers, and five months later the world changed."
"While that was a scary time for everybody, our team — with the combination of the technical infrastructure that NGE had built and the technical experience that the Esports Engine team had — pivoted very quickly to move all of our in-studio and remote broadcast capabilities to a total cloud environment," he explained. "Within about two-and-a-half weeks, we were able to produce lots of live content without anybody being in the same room."
The combination of experience and technology, supplemented by millions of dollars raised by Vindex, made for a great start. "We had somewhat of an unfair advantage in launching this business in that we had lots of capital, some clients in place, facilities, the ability to invest in infrastructure, and probably the most experienced people with big networks," said Sepso.
Something different: Esports Engine doesn't want to be another MLG or ESL.

ESL, which is being acquired for $1B, brands the events it produces and operates. Esports Engine would rather work in the background to bring esports to life. "We can be their strategic partner, not just a vendor to produce an event," said Sepso.
"The core with Esports Engine was that we can help design, operate, and broadcast your esports program but it's gone pretty far beyond that," he added. "We're pretty deep into mobile, we work pretty extensively with Twitch, and we're starting to even do some work with brands from outside the gaming space who just want to figure out how to reach this audience."
"What we've done with Microsoft to launch the HCS has been a great example of bringing all of our talents and capabilities to the table," Sepso said of the company's partnership with Microsoft. "I think what might be overlooked is while Esports Engine is building out HCS, we also have a relationship with Microsoft through the Belong network and we have created a whole discovery capability for Xbox Game Pass."
Scaling successfully: With Esports Engine executing multiple events on any given weekend, smart solutions need to be in place.
"Throughout all of Vindex, we work with about 350 people," Sepso revealed. "With Esports Engine, it's around 250." While many companies had to scale down to weather the storm, Vindex and its subsidiaries more than doubled their workforce throughout the online era.
Beyond people, technology is a key part of ensuring a successful project. Esports Engine knew this prior to launch due to the experience from MLG, which grew with the demands of live gaming events over the years. "One of the reasons we're able to do so much is because we've done so much work on the software that helps us operate those things at scale," Sepso said. "You need far fewer people and far less control of the room to produce the amount that we do now because we moved so much of what we do to cloud software."
"We also invested in physical infrastructure and have continued to build studios in Burbank and Ohio," he continued. "We've got another one that's already up and running quietly that we'll announce pretty soon in a different part of the world. We're going to continue to expand our footprint geographically so that we can be operating 24/7 in different languages all over the world."
This is a proven business model in esports and there will always be a demand for events and program production and operations. "Companies like Activision Blizzard have continued to outsource more to us because they then don't need to invest in all of that infrastructure and technology," the Vindex CEO added.
The bigger picture: Sepso's plan for Vindex and its companies involves splitting the esports industry into three parts of a pyramid.

"The vision behind Vindex was taking a really broad approach to provide big solutions to this industry at scale all over the world," he explained. "Step one was Esports Engine, creating and investing in a big global partner that big publishers could trust. If you think about that esports pyramid, we're now helping the publishers do the top of it."
The bottom of this esports pyramid is appealing to casual gamers, meeting them wherever they currently play. Vindex's acquisition of Belong Gaming Arenas — a network of local gaming communities in the U.K. and United States — was made to address this area.
Per Sepso, the last part of the equation is making sure companies are "investing the right way and making money the right way." Vindex launched its intelligence platform in April 2022 to satisfy this area. "We've been investing pretty deeply for the past couple of years in data capability," he revealed. "Ingesting terabytes of data every week from places like Twitch, YouTube, Twitter, and Reddit early on, without a lot of idea about what we would do with it all."
"Now we're creating insights tools to help teams, studios, leagues, and advertisers ultimately figure out where to invest money in the right places and how to optimize their audience, reach and engagement," Sepso continued. "How does all of this activity turn into more players in the game, buying more in-game content? That's the third part of it."

While the Vindex CEO declined to comment on the profitability of Esports Engine, the company doesn't necessarily have to be profitable right this second for it to be seen as a success. It's clear Vindex is investing heavily in all levels of the industry, which is illustrated by the growth in its workforce, technology, and studios. With the amount of work Esports Engine is facilitating, and the potential of partnerships like it has with Microsoft for the HCS, it seems evident to me that the company is going to be at the forefront of esports for a very long time.