User Profile
We need some information before you can continue.
Report Job
Let us know about an issue with this job.
Thanks for submitting a report, we'll get back to you as soon as we can.
Something went wrong, please try again.
You need to enter a message.
Report Job
Share Job
Copy the link below to share this job.
Edit your notes or remove this job from your
dashboard
.
Make notes and save this job to your
dashboard
for later.
Save Job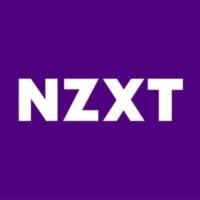 Customer Service Specialist - (Bilingual Italian)
NZXT is a rapidly growing company made up of gamers, builders and PC enthusiasts on a mission to create hardware, software, experiences, and services that surprise and delight gamers of all types. We are a team of creative, motivated and results-oriented people who love what we do and are dedicated to making it easy, fun and rewarding for our audience to play games. We are a founder-led organization that has not lost any of our entrepreneurial, scrappy roots. This is an exciting time to join NZXT as we are poised for significant global expansion and growth.
NZXT​ ​is​ ​looking​ ​for​ ​a​ ​driven​ ​and​ ​customer-friendly​ ​​Customer​ ​Service​ ​Representative​ ​to​ ​join​ ​our Customer​ ​Service​ ​Team.​ ​
Must be bi-lingual English and Italian. Position may be remote or based in Munich, Germany.
As​ ​an​ ​NZXT​ ​Customer​ ​Service​ ​Specialist,​ ​you'll​ ​have​ ​the​ ​opportunity​ ​to​ ​make​ ​a​ ​difference in​ ​the​ ​lives​ ​of​ ​our​ ​fellow​ ​PC​ ​gamers​ ​and​ ​represent​ ​NZXT​ ​as​ ​a​ ​brand.​ ​Our​ ​team​ ​is​ ​made​ ​for​ ​those​ ​who​ ​take​ ​pride​ ​in helping​ ​others.​ ​We​ ​are​ ​looking​ ​for​ ​a​ ​talented​ ​Customer​ ​Service​ ​Specialist​ ​who​ ​has​ ​a​ ​passion​ ​for​ ​computers​ ​and technology​ ​to​ ​join​ ​our​ ​team. You​ ​will​ ​provide​ ​great​ ​customer​ ​service​ ​by​ ​using​ ​excellent​ ​in-depth​ ​knowledge​ ​of​ ​company​ ​products​ ​as​ ​well​ ​as​ ​by communicating​ ​effectively​ ​with​ ​team​ ​members​ ​within​ ​the​ ​Customer​ ​Service​ ​Department.​ ​
​Here,​ ​you'll​ ​join​ ​us​ ​on​ ​a mission​ ​to​ ​deliver​ ​the​ ​best​ ​Customer​ ​Service​ ​in​ ​the​ ​PC​ ​industry. The​ ​ideal​ ​candidate is​ ​detail-oriented​ ​with​ ​strong​ ​communication​ ​skills, ​ ​both​ ​written​ ​and verbal. ​ ​The​ ​candidate​ ​should​ ​have​ ​a​ ​passion​ ​for​ ​both​ ​hardware​ ​and​ ​software, ​ ​ability​ ​to​ ​troubleshoot​ ​and​ ​have​ ​a strong​ ​work​ ​ethic. ​ ​
Duties and Tasks/Essential Functions:
Respond​ ​to​ ​and​ ​resolve​ ​customer​ ​inquiries​ ​and​ ​issues​ ​by​ ​identifying​ ​the​ ​topic​ ​and​ ​type​ ​of​ ​assistance​ ​the end-user​ ​needs.
Deliver​ ​outstanding​ ​service​ ​and​ ​support​ ​to​ ​end-users​ ​using​ ​CRM​ ​platform.
Diagnose​ ​and​ ​resolve​ ​technical​ ​hardware​ ​and​ ​software​ ​issues​ ​by​ ​evaluating​ ​and​ ​analyzing​ ​the​ ​symptoms.
Meet​ ​the​ ​performance​ ​goals​ ​established​ ​for​ ​the​ ​position​ ​in​ ​the​ ​areas​ ​of: ​ ​efficiency, ​ ​quality, ​ ​and​ ​customer satisfaction.
Be the first​ ​to​ ​evaluate​ ​latest​ ​beta​ ​features.
Qualifications Required:
Must be fluent in Italian and English (Tri-lingual German a plus!)
Strong​ ​passion​ ​for​ ​PC​ ​gaming​ ​and​ ​hardware
1​ ​–​ ​2​ ​years​ ​of​ ​Customer​ ​Service​ ​Experience
Exceptional​ ​communication​ ​skills, ​ ​both​ ​written​ ​and​ ​verbal
Ability​ ​to​ ​work​ ​under​ ​pressure​ ​in​ ​a​ ​fast-paced​ ​environment
Possess​ ​strong​ ​problem​ ​solving​ ​and​ ​troubleshooting​ ​skills
Unwavering​ ​patience​ ​and​ ​empathy​ ​for​ ​helping​ ​solve​ ​customer​ ​issues
Attention to detail and thoroughness
Ability​ ​to​ ​methodically​ ​test​ ​for​ ​usability​ ​and​ ​performance​ ​issues
Knowledgeable in computer hardware