Report Job
Let us know about an issue with this job.
Thanks for submitting a report, we'll get back to you as soon as we can.
Something went wrong, please try again.
You need to enter a message.
Report Job
Share Job
Copy the link below to share this job.
Edit your notes or remove this job from your
dashboard
.
Make notes and save this job to your
dashboard
for later.
Save Job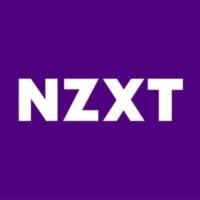 (Closed)

Customer Service Representative
About Us:
NZXT is a eading manufacturer of hardware and software for PC gaming industry. We are a group of innovative people who aspire to be better tomorrow than we are today. As a company that is seeing aggressive growth year over year, we are driven by the yearning to explore, create, change and push boundaries. Our culture revolves around having a passion to walk off the well-beaten path and turn away from the status quo.
NZXT​ ​is​ ​looking​ ​for​ ​a​ ​driven​ ​and​ ​customer-friendly​ ​​Customer​ ​Service​ ​Representative​ ​to​ ​join​ ​our Customer​ ​Service​ ​Team. in Munich, Germany. ​
As​ ​an​ ​NZXT​ ​Customer​ ​Service​ ​Specialist,​ ​you'll​ ​have​ ​the​ ​opportunity​ ​to​ ​make​ ​a​ ​difference in​ ​the​ ​lives​ ​of​ ​our​ ​fellow​ ​PC​ ​gamers​ ​and​ ​represent​ ​NZXT​ ​as​ ​a​ ​brand.​ ​Our​ ​team​ ​is​ ​made​ ​for​ ​those​ ​who​ ​take​ ​pride​ ​in helping​ ​others.​ ​We​ ​are​ ​looking​ ​for​ ​a​ ​talented​ ​Customer​ ​Service​ ​Specialist​ ​who​ ​has​ ​a​ ​passion​ ​for​ ​computers​ ​and technology​ ​to​ ​join​ ​our​ ​team. You​ ​will​ ​provide​ ​great​ ​customer​ ​service​ ​by​ ​using​ ​excellent​ ​in-depth​ ​knowledge​ ​of​ ​company​ ​products​ ​as​ ​well​ ​as​ ​by communicating​ ​effectively​ ​with​ ​team​ ​members​ ​within​ ​the​ ​Customer​ ​Service​ ​Department.​ ​
​Here,​ ​you'll​ ​join​ ​us​ ​on​ ​a mission​ ​to​ ​deliver​ ​the​ ​best​ ​Customer​ ​Service​ ​in​ ​the​ ​PC​ ​industry. The​ ​ideal​ ​candidate is​ ​detail-oriented​ ​with​ ​strong​ ​communication​ ​skills, ​ ​both​ ​written​ ​and verbal. ​ ​The​ ​candidate​ ​should​ ​have​ ​a​ ​passion​ ​for​ ​both​ ​hardware​ ​and​ ​software, ​ ​ability​ ​to​ ​troubleshoot​ ​and​ ​have​ ​a strong​ ​work​ ​ethic. ​ ​This​ ​position​ ​will​ ​report​ ​directly​ ​to​ ​the​ ​Customer​ ​Service​ ​Manager.
Duties and Tasks/Essential Functions:
Respond​ ​to​ ​and​ ​resolve​ ​customer​ ​inquiries​ ​and​ ​issues​ ​by​ ​identifying​ ​the​ ​topic​ ​and​ ​type​ ​of​ ​assistance​ ​the end-user​ ​needs.
Deliver​ ​outstanding​ ​service​ ​and​ ​support​ ​to​ ​end-users​ ​using​ ​CRM​ ​platform.
Diagnose​ ​and​ ​resolve​ ​technical​ ​hardware​ ​and​ ​software​ ​issues​ ​by​ ​evaluating​ ​and​ ​analyzing​ ​the​ ​symptoms.
Meet​ ​the​ ​performance​ ​goals​ ​established​ ​for​ ​the​ ​position​ ​in​ ​the​ ​areas​ ​of: ​ ​efficiency, ​ ​quality, ​ ​and​ ​customer satisfaction.
Be the first​ ​to​ ​evaluate​ ​latest​ ​beta​ ​features.
Qualifications Required:
Must be fluent in German and English
Strong​ ​passion​ ​for​ ​PC​ ​gaming​ ​and​ ​hardware
1​ ​–​ ​2​ ​years​ ​of​ ​Customer​ ​Service​ ​Experience
Exceptional​ ​communication​ ​skills, ​ ​both​ ​written​ ​and​ ​verbal
Ability​ ​to​ ​work​ ​under​ ​pressure​ ​in​ ​a​ ​fast-paced​ ​environment
Possess​ ​strong​ ​problem​ ​solving​ ​and​ ​troubleshooting​ ​skills
Unwavering​ ​patience​ ​and​ ​empathy​ ​for​ ​helping​ ​solve​ ​customer​ ​issues
Attention to detail and thoroughness
Ability​ ​to​ ​methodically​ ​test​ ​for​ ​usability​ ​and​ ​performance​ ​issues
Knowledgeable in computer hardware
Apply Now
This job has been closed. Either the position has been filled or it is no longer active.
Follow us on Twitter!
@HitmarkerJobs
Newsletter
Receive occasional emails about Hitmarker and the best new jobs.
Success!
Something went wrong, please try again.
Please enter a valid email address.